Changelog Assetto Corsa 1.1
- Added ai-hints
- New penalty system
- Added Kick Quorum to the server
- Fixed sound pops and clicks for some cars engines
- Fixed traction control sound events
- Fixed Tatuus FA01 limiter sound
- Improved sound dynamics under load for some cars
- Launcher: more graceful handling of missing/problematic content
- Launcher default theme: personal best time grid filtering by car/track added
- Fixed blank resolution box
- Fixed missing sound events
- Fixed crashes volume
- Reworked envelopment for interior and exterior sounds
- Higher exterior volume for surround speaker configurations
- Fixed tyre fake shadows in slowmo replay
- Improved AI
- Added custom head movements per car (driver3d.ini)
- Driver helmet/head now cast shadows in onboard camera
- Added custom weather selection
- Improved Pedals App
- Rendering performance optimizations
- Particle rendering optimiziations
- Render Stats form now features units
- Added "final" damage for high speed impacts
- Added quality settings to replay that allow up to 4x longer replays
- Fixed driver shift preload animation at race start
- Fixed camera car not using FOV value
- Fixed AI choosing wrong (slow) tyres
- Updated FMod to 1.05.13
- Updated Fmod SDK project (minor envelopment improvements)
- Tweaked exterior reverb parameters
- Tweaked envelopment values for some sound events
- Improved positional surface sounds
- Fixed wind and tyre rolling noise
- Fixed doppler effect for rev limiter and horn
- Fixed FOV in mirrors, now editable in system/cfg/assetto_corsa.ini
- AI race starts greatly improved
- Fixed wrong shadow resolution when moving through F6 camera car cameras
- Fixed graphics not following dynamic track grip levels in Multiplayer
- Fixed "fast" height evaluation for validating setup ignoring tyre pressure
- FPS caps is now compatible with the new 1ms resolution timer
- Suicidal server admins are now a protected species and not allowed to kick themselves anymore – Adjusted fuel consumption for most of the cars
- UI now understand fuel range relative to car and track and adjust maximum race lap count automatically for quick races and race weekends against the AI
- Added 4WD simulation in drivetrain.ini
- Added live axle suspension geometry
- [DATA] section in aero.ini is now obsolete and must be eliminated. HEADER=2 is mandatory if damage is used.
- AC now support multiple configurations on circuits
- A to B gameplay options for hillclimb tracks and specific circuits that support.
- Tyre pressures can now be shown in digital_instruments.ini
- Limited static weather situations can now be selected from the UI. Weather is also moddable.
- Time Attack now has a global multiplier that controls the amount of time available for the first checkpoint.
- Customizable TrackIR rotation range.
- Chat window now supports full Unicode charset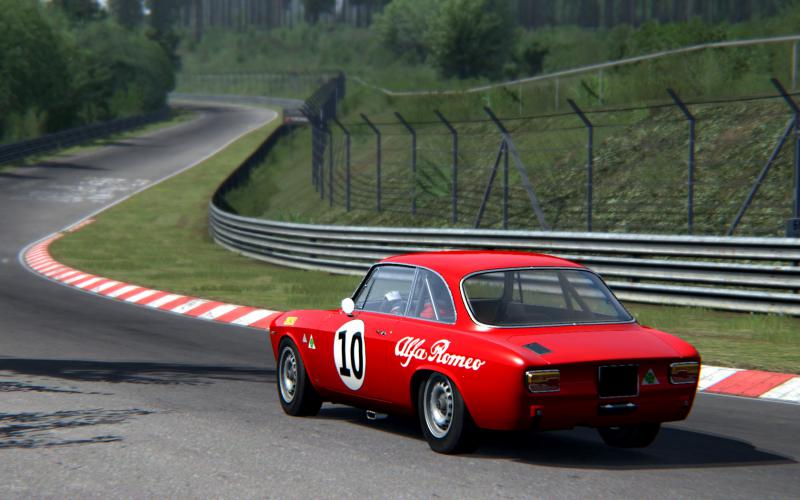 _________________